Insect Exterminator in the Raleigh area
Many species of animals, and especially insects like wasps, hornets and bees, travel in large numbers and can be very difficult to remove. Critter Control offers extermination service packages to stop all types of pests and invasive animals.
We exterminate insects such as wasps, bees, hornets, yellow jackets, spiders, cock roaches and cockroaches, beetles, stink bugs, flies, mosquitoes, and more. We can safely and responsibly destroy an entire colony, base, farm, nest or tunnel with humane and safe use of materials without harsh or dangerous chemicals.
We work throughout the Raleigh, Wake County, Durham, Cary and Triangle areas in North Carolina.
Swarms of insects can be dangerous. Many insects and animals need to be exterminated not only because they're a nuisance, but because they can be dangerous. It's best to leave any extermination procedure to a trained professional.
What do I do after booking?
Always remain a safe distance away from dangerous animals or insects that need extermination. If possible, make our technicians path to the problem as easy as possible, and then simply relax until our work is done!
Call Today: (919) 382-0651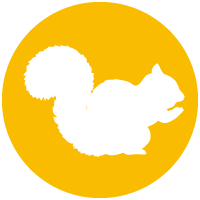 If you come into contact with a wild animal, the first step is always to contact your local wildlife service to remove the animal from the area or premises in a safe manner. Critter Control uses responsible methods to remove all unwanted animals off of public and private property. In Raleigh, Durham, Cary and the Triangle area, the most common issues with wildlife involve bats, squirrels, raccoons, opossums, birds, mice, rats, fox, woodchucks and insects like hornets and wasps.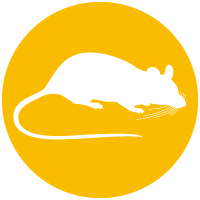 Critter Control provides continuous support for mice and rat problems. Our technicians will inspect your home and create a comprehensive re-baiting plan, should these rodents return in the future.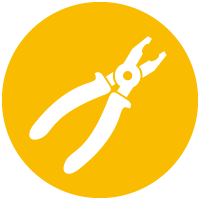 Critter Control will repair and fix any damage to your home or property that's been caused by a wildlife annoyance. We will close potential entry points as well, ensuring animals cannot return to your property.
The most important final step in resolving any issues with wildlife on your property is to prevent the animal from returning to your home or business location. Critter Control's Damage Repair Technicians can step in and set up barriers that will prevent animals from coming back to your yard, attic, house, or other areas around your home.
Critter Control offers several different ways to help customers remove pests such as yellow jackets, bees, wasps and hornets, from their homes or bunnies. In addition, we can schedule one-time or periodic appointments or recurring preventative precautions.
Wildlife can and often will do enormous damage to insulation your attic. Critter Control's expert staff will help you by replacing and repairing torn insulation in your attic area.
Wild animals are prone to leaving strong smells, odors and stains including feces, urine and decomposition. Critter Control's wildlife experts will work to leave your residence odor-free. We will even clean tough to reach places, such as crawl spaces and attic corners. Let us help!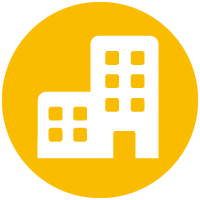 Each one of Critter Control's full services are available for commercial & business clients like large warehouses, prisons, schools, and corporate locations. We specialize in projects big and small, all throughout the Raleigh, Durham and Cary areas in the Triangle.
Critter Control will efficiently remove any deceased animal from your property or household, such as deer, raccoons, and opossums, and many more.