Keeping Animals Out of Homes and Buildings
After animals are removed from your Triangle area property, the next step is to prevent the animal from returning. Because these pests often cause significant damage, preventing them from returning can save hundreds or thousands of dollars in future repairs. Critter Control of the Triangle's damage repair technicians can step in and set up barriers that will prevent animals from coming back to your yard, attic or other areas around your home.
We work in Raleigh, Durham, Apex, Morrisville and throughout the Triangle in North Carolina.
Wild animals can be extremely dangerous. Many carry disease, while others may feel frightened around humans and act erratically. Moreover, they can cause lots of damage to your property. The best way to protect your family, as well as your own safety, is to call in the experts. Confronting a wild animal without training doesn't always end as planned.
What do I do after booking?
The first step after hiring our services is to ensure that the wildlife technician sent to your home will have access to where the animal is located. Then, when our NC-certified wildlife technicians arrive, they will look over your entire home or property to determine the extent of the issue and how to resolve it.
Call Today: (919) 382-0651
Posted by gordonb
On January 4, 2022
Animals in the Triangle of North Carolina like to stay warm in the winter just like people do. And...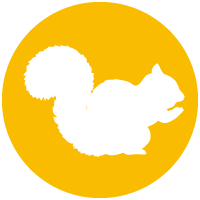 If you come into contact with an unwanted or dangerous wild animal on your property, the first step is to contact your local wildlife service to remove the animal from the area safely. Critter Control of the Triangle uses responsible methods to remove all unwanted animals off of public and private property. In Raleigh, Durham, Cary and the Triangle area, the most common issues with wildlife involve bats, squirrels, raccoons, opossums, birds, mice, rats, fox, woodchucks and insects like hornets and wasps.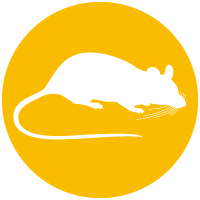 Critter Control of the Triangle provides help for mice and rat problems. Our technicians will inspect your home and create a comprehensive re-baiting plan should these rodents return in the future.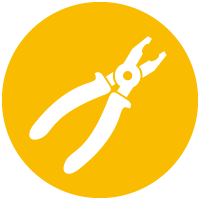 Critter Control of the Triangle will repair and fix any damage to your home or property that's been caused by a wildlife annoyance. We will close potential entry points as well, ensuring animals cannot return to your property.
Critter Control of the Triangle offers several different ways to help customers remove pests such as yellow jackets, bees, wasps and hornets from their homes or businesses. In addition, we can schedule one-time or periodic appointments for preventative measures.
Wildlife can, and often will, do enormous damage to attic insulation. Critter Control of the Triangle's expert staff can help by replacing and repairing torn insulation in your attic to bring the insulation back to its prior state.
Wild animals, insects and other pests tend to leave behind strong odors, stains, feces, nests, damage, urine and hair. Critter Control of the Triangle's wildlife experts will work to leave your residence odor-free and smelling great. We will even clean tough to reach places like crawl spaces and attic corners.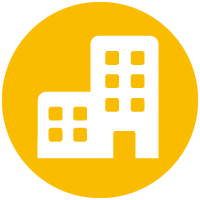 Each one of Critter Control of the Triangle's full services are available for commercial or business clients in large warehouses, prisons, schools and corporate locations. We specialize in projects big and small all throughout the Raleigh, Durham and Cary areas in the Triangle.
Many wildlife species nest in large numbers, such as wasps, bees and other insects. Critter Control of the Triangle offers extermination packages and services to stop these swarming pests in their tracks.
Critter Control of the Triangle will efficiently remove any deceased animal, like deer, raccoons, and opossums, from your home or business. When left to decay, these animal remains begin to rot and create unbearable odors.