Raleigh Home Crawl Space Cleaning
A wall-vented, dirt crawl space under a home in the southeastern US is a poor design idea. Moisture from the earth and from outside your home enters your crawlspace and rises into your living areas. This rising air also contains dust, odors from animal droppings, mildew and even mold spores in some cases. This is a very unhealthy environment that may aggravate your family's allergies and cause other unpleasant symptoms.
Critter Control of the Triangle will install high-quality "encapsulation" materials to seal off moisture from entering your crawl space. We will even bring an air scrubber to clean our dust and residue as we're doing our work, a feature most companies ignore.
When's the last time you took a good, close look at your home's foundation and crawl space? If you're looking around sheepishly or simply can't remember the last time you checked the crawlspace for anything besides the neighbor's missing cat, now would be a good time to do so. With fall getting ready to settle in with cooler temperatures, you can be sure that pests of all shapes and size have taken note of every possible way in and out of your crawlspace.
We proudly serve the greater Triangle area of North Carolina, including the cities of Raleigh, Chapel Hill, Cary, Apex and Durham and all of Wake, Durham, Orange and Chatham counties.
Frequency And Initial Steps
Wildlife experts recommend checking the state of your home a few times a year in order to minimize the risk of pests and wildlife invading your space. The first step is to keep the great outdoors – you guessed it – outdoors. Scan for any cracks or unintended openings that might not only allow animals to enter and exit but might allow heat and energy (which will impact your energy bill) to leave the home. Consider making this foundation and crawlspace check a part of your spring and fall to-do lists.
Foundation Vents
Most homes, especially older ones, were built with a crawlspace beneath them that allows cool air to pass beneath the house. These crawlspaces require openings for proper ventilation, but these openings must also be small enough to keep out critters like raccoons, squirrels, rats, and mice. These openings will usually be the main culprit in pest invasion, so make sure that the materials around the vents (brick, wood, or siding, depending on the home) are not cracked or deteriorating. Also be sure that any wire or mesh guard you have behind the foundation vent is in tact, and consider replacing it, or screening it, if it shows wear or any damage.
And, if your home utilizes lattice on the cover of your foundation vents, be sure it's doing its job to protect as well as provide an attractive touch to your home. Lattice can be an effective means of protecting your crawl space, whether you utilize vertical, checkerboard, or diagonal designs – just make sure the openings are small enough to keep out the neighbor's previously mentioned cat and possums, and be sure to run something like hardware cloth (covered specifically below) behind the openings just like you would with any other foundation vent.
Keeping Out The Little Guys With Hardware Cloth
Did you know a mouse can squeeze into an opening as small as ¼"? This is where the second step of protecting your crawlspace comes into play. So, you've checked for cracks and made sure your crawlspace is clear of pests. Next up is preventative maintenance – you see, even if lattice could be made with openings too small for mice and other small pests to squeeze into, the wood is vulnerable to being chewed through. So, along with the lattice, you will need hardware cloth and caulk.
Hardware cloth is a tight weave of wire mesh that comes in ½" and ¼" sizes. This isn't just a tool for your foundation vents – you can use it to strengthen any weak points or openings in your home. Install hardware cloth behind the lattice or foundation vent, and to be on the safe side, since some rodents, like rats, are burrowers, install the hardware cloth 6" to 12" below ground, as well.
Most importantly – before sealing up your crawlspace, be sure you aren't sealing anything inside. Make sure the crawlspace is clear of pests or rodents!
What To Do When You Have Pests In Your Crawlspace
Having pests in the crawl space of your home can lead to serious issues. Damage to your home, infestation, and illness are some of the problems that can arise from pests in your crawl space. Regardless of the pest, the only option is to rid them from your home.
Before calling a professional to exterminate pests or do it yourself, it's important to determine what type of pests are in your crawl space. No matter what the infestation, there are always clues that there is one. Your crawl space is a great area in the home for a number of pests, from spiders to raccoons and mice.
Raccoons and other similar animals are looking for a place where they can keep a nest, eat, and have babies. Mice act the same as raccoons, but they leave a far worse mess, as raccoons are very clean animals. Look for droppings, gnawed holes in wood or drywall, and any signs of food that should not be there. All are signs that something lives in your crawlspace.
For many pests, the key to solving the problem is to stop it before it starts. Inspect your home for cracks in the walls, foundation splits, and holes in windows. Check around pipes and other materials that enter the home. All of these areas are welcome signs for critters to enter your space. Use a combination of mesh and wood to seal any of these openings. The next step is to clean the space. Pests love messes. Having food around or old cat litter attracts many pests.
Mice are a health hazard and should be dealt with accordingly. Mice and rats love to run along the walls. Bait your mousetraps with peanut butter and lay them along this travel route on both sides. Wait several days and check the traps. Dispose of the dead mice and bait the traps again.
In the event you have an infestation in your home that is out of control or that you don't want to handle in the first place, call Critter Control of the Triangle. Critter Control of the Triangle has many techniques to prevent and remove pests from your crawl space. Give the wildlife experts of Critter Control of the Triangle a call at 1-800-CRITTER or 919-382-065. Critter Control of the Triangle serves the Raleigh, Durham, Apex, Cary and surrounding Triangle area.
Your crawl space is not the safest and cleanest part of your home. The area is dark, dirty, full of spiderwebs and has exposed insulation, pipes and wires. There is also the matter of the pests that you are concerned about lurking in there. It's best to leave the job of entering this area to a professional who knows how to deal with the hazards of a dark, enclosed space.
What do I do after booking?
After you've set an appointment for your crawl space to be cleaned, you don't have to do much other than ensuring the area is accessible. Unlock any padlocks on the doors to the space, remove any obstructions and direct the technicians to the best access. If there is any information you think they should know about your crawl space, provide that at this time.
Posted by Lance
On March 9, 2017
It has been common practice for decades to build homes on top of a crawlspace in more humid and...
Posted by Lance
On October 15, 2016
North Carolina residents likely don't spend much of their fall season thinking about their crawl spaces under their homes....
Posted by Lance
On September 6, 2016
When's the last time you took a good, close look at your home's foundation and crawl space? If you're...
Call Today: (919) 382-0651
Crawlspace in Durham before cleanup. Note moisture on the HVAC system and insulation hanging, indicating that mold could be present.
The crawlspace in Durham after being fully encapsulated, moisture and mold will no longer be an issue!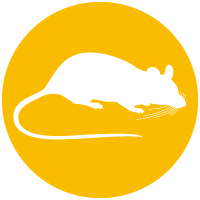 Critter Control of the Triangle provides assistance with mice and rat problems. Our technicians will inspect your home and create a comprehensive re-baiting plan so these rodents will not return in the future.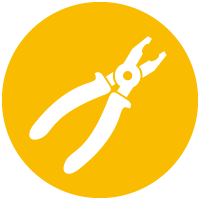 Critter Control of the Triangle will repair and fix any damage to your home or property that's been caused by a wildlife annoyance. We will close potential entry points as well, ensuring animals cannot return to your property.
The most important final step in resolving any issues with wildlife on your property is to prevent the animal from returning to your home or business location. Critter Control of the Triangle's Damage Repair Technicians can step in and set up barriers that will prevent animals from coming back to your yard, attic, house, or other areas around your home.
Critter Control of the Triangle offers several different ways to help customers remove pests such as yellow jackets, bees, wasps and hornets from their homes or businesses. In addition, we can schedule one-time or periodic appointments for preventative maintenance.
Wildlife can, and often will, do enormous damage to attic insulation. Critter Control of the Triangle's expert staff can help by replacing and repairing torn insulation in your attic to bring the insulation back to its prior state.
Wild animals, insects and other pests tend to leave behind strong odors, stains, feces, nests, damage, urine and hair. Critter Control of the Triangle's wildlife experts will work to leave your residence odor-free and smelling great. We will even clean tough to reach places like crawl spaces and attic corners.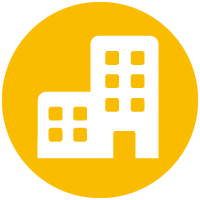 Each one of Critter Control of the Triangle's full services are available for commercial or business clients in large warehouses, prisons, schools and corporate locations. We specialize in projects big and small all throughout the Raleigh, Durham and Cary areas in the Triangle.
Many wildlife species nest in large numbers, such as wasps, bees and other insects. Critter Control of the Triangle offers extermination packages and services to stop these swarming pests in their tracks.
Critter Control of the Triangle will efficiently remove any deceased animal from your property or household, such as deer, raccoons, and opossums, and many more.